Jurassic World: Dominion Dominates Fandom Wikis - The Loop
Play Sound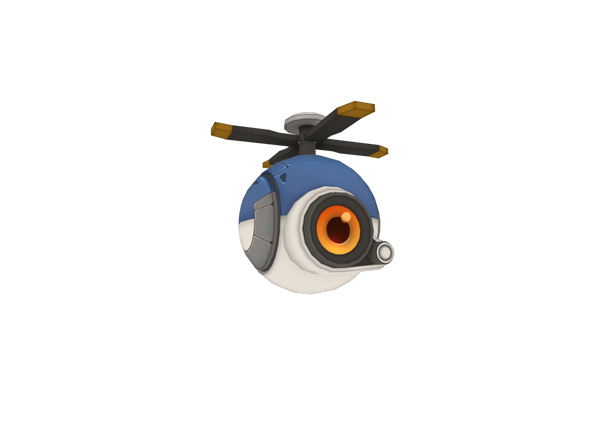 "One mission! Scout the enemy base! Its defense is very weak, but its recon ability is simply the best"
---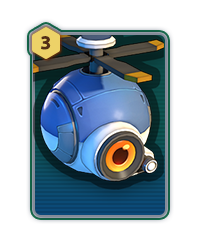 Drone flies down perpendicularly onto the base and starts to remove the Dark Fog within its range of vision.
It doesn't receive damage from defense building.
When Drone is finished with its task, it flies off of the base.
| Battle Point | Cooldown Time | Parts |
| --- | --- | --- |
| 3 | 25sec. | Common Engine |
| Level | Health | Scout Range | Duration |
| --- | --- | --- | --- |
| 1 | Infinite | 3 | 5 |
| 2 | Infinite | 4 | 5 |
| 3 | Infinite | 4 | 5 |
| 3.1 | Infinite | 4 | 5 |
| 4 | Infinite | 4 | 6 |
| 4.1 | Infinite | 4 | 6 |
| 5 | Infinite | 5 | 6 |
| 5.1 | Infinite | 5 | 6 |
| 6 | Infinite | 5 | 7 |
| 6.1 | Infinite | 5 | 7 |
| 7 | Infinite | 6 | 7 |
| 7.1 | Infinite | 6 | 7 |
| 8 | Infinite | 6 | 8 |
| 8.1 | Infinite | 6 | 8 |
| 9 | Infinite | 6 | 8 |
| 9.1 | Infinite | 6 | 8 |
| 10 | Infinite | 7 | 8 |
| 10.1 | Infinite | 7 | 8 |
| 11 | Infinite | 7 | 9 |
| 11.1 | Infinite | 7 | 9 |
| 12 | Infinite | 7 | 9 |
| 12.1 | Infinite | 7 | 9 |
| 13 | Infinite | 7 | 9 |
| 13.1 | Infinite | 7 | 9 |
| 14 | Infinite | 8 | 9 |
| 14.1 | Infinite | 8 | 9 |
| 15 | Infinite | 8 | 10 |
| 15.1 | Infinite | 8 | 10 |
| 16 | Infinite | 8 | 10 |
| 16.1 | Infinite | 8 | 10 |